Members Only Lounge
Come on in pull up a seat!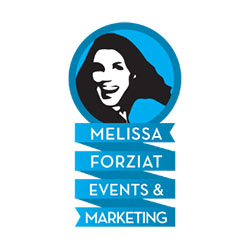 Optimize Your Marketing Funnel
Melissa Forziat
This course is about learning to get the most from every lead. The most loyalty, The most revenue. The most referrals. (Use code FABWOMEN)
Value $247
Complete List of Benefits
Select benefit item for more info:
Monthly Meetings
These are high energy women speaker led meetings. Topics are around the areas of professional growth, personal growth and health and wellness. (Included for FAB Max membership and Non-profit and $25 for Online)
Member Only Events
These events can vary from a fun social, to a get together for a movie and educational topics that are important to women.
Online FAB Library
This is an additional resource where you can see past monthly FAB meetings you may have missed, and interviews by Shanna K with various experts in regard to topics that are important to women. click here
Members' Directory Listing
This directory is public, so you can showcase your business. You can have your picture, your information and social media links. After all you want to be found click here
Private Facebook Group
Here you have a chance to connect at a deeper level, share expertise, promote your products and engage with women at a national level. click here
Discounted Rate for Sponsorship Opportunities
Currently at $175 vs $300 for guests.
Discount at Thrive: Mind, Body & Soul
30% off all memberships at Thrive: Mind, Body & Soul. Click here to sign up. Use code FABWOMEN2020
Group Rate for Aflac
More choices and better pricing when taking advantage of group pricing. For more information click logo below to contact representative:
LegalShield Discount
Your LegalShield Member Benefits includes affordable legal services and identity theft protection for individuals, families, and business owners.  Services are nationwide, monthly, and cover pre-existing situations.  Worry Less. Live More.
Visit the FABWOMEN custom website at
www.legalshield.com/info/fabwomen
for info, pricing, and enrollment.  Please contact Kenyatta directly for a FREE consultation to learn more about the coverage to meet your needs!
Contact Info:
Kenyatta Turner, MM
LegalShield Business Solutions Specialist
Call/Text (602) 367-1069
UPS, Office Depot & Lenovo Discounts
Go to https://1800members.com/fabwomen to view our exclusive member discounts on UPS, Office Depot and Lenovo products and services.
For UPS: click here for more details and to enroll
For Office Depot: click here for more details and to register and shop online
For Lenovo: click here to open an account and shop online
Liberty Mutual Benefits
Fellow member Erica Johnson is your contact for your Liberty Mutual benefits.
Automatically qualify for preferred rates with Liberty Mutual
Access to personal agent (no more automated systems)
You can receive quotes from not just Liberty Mutual, but 15 other A-rated companies so you don't have to spend hours shopping around!
One stop shop for all of your business liability insurance, auto, home, life, and all other insurance needs
Contact Erica: